Pack your spare battery pack because you're going to need to recharge your phone… a lot…
Here's a change I am NOT thrilled about…EVERYTHING is done on the app now. Not only does this KILL your battery, but it's Disney technology, and as we all know, that doesn't necessarily always work correctly. Half time time we couldn't see the main dining room menu we wanted to review ahead of time because it would only pull up a wine list. My port excursion I had booked on Castaway showed up in my roommates profile but not mine, and HER excursion showed up in MINE but not hers! I started to question if I had booked it at all since they no longer give you port excursion tickets in your stateroom the night before, but since I could see hers, and she could see mine, we figured we were good to go.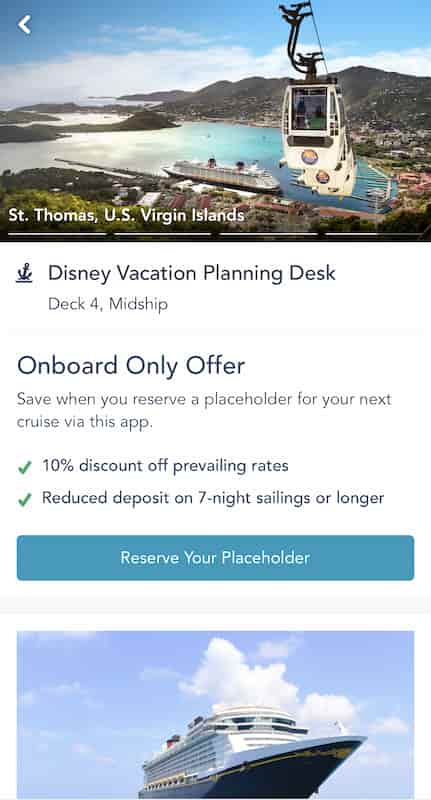 Perhaps it's my age showing here, but I like paper documents. I want a daily Navigator on my bed each night, or if it's not there, then I want the ability to swing by guest services and pick up a hard copy so that I can actually study it and figure out what I want to do on my vacation. I don't want to rely solely on an app for information.
I like being able to physically highlight activities that interest me, and seeing everything spread out over a daily calendar so I can see ALL the activities at once without having to scroll. I hate scrolling. I hate hearting things. I hate not having a paper to take home with me so I can look up the correct name of an activity, or remember what day I did what.
And the menus… I REALLY prefer a paper menu vs. having to scan a QR code at my table, then scroll (MY FAVORITE!) throughout the options to pick what I want to eat. I found out on the last night of our sailing that I could ask for a paper menu if I wanted, but they're not very forthcoming about that option.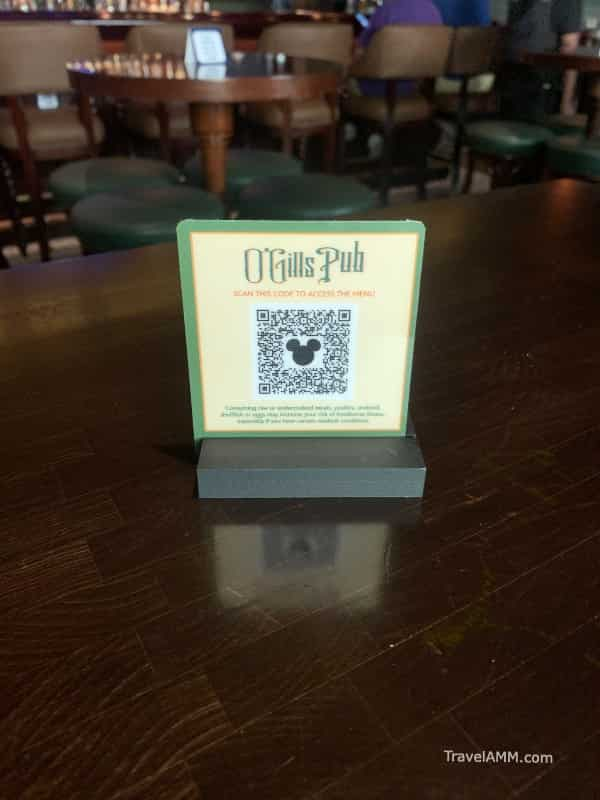 I also found I had issues connecting to the wifi in certain locations on the ship, so I couldn't update the app or see my plans. I don't know if that was because of my phone (it's not THAT old) or if it was a dead zone on the ship, or if it was just bad luck that caused a glitch, but I can tell you it was frustrating.
Lastly, I HATE that you cannot just walk up to the Port Adventures desk, or Guest Services and immediately talk to a human. You now have to schedule an appointment, or else chat with them. The chat feature is handy, but I wanted to get change so I could give out some tips, I had already made an appointment at guest services to add a Disney gift card to my account for my onboard spending, but it wouldn't let me make any additional appointments since I had already completed one earlier in the trip. Now, whether that was a glitch or their policy, I don't know, but it made it VERY frustrating when in the past, I could have just swung by the guest services area and given them my $20 bill.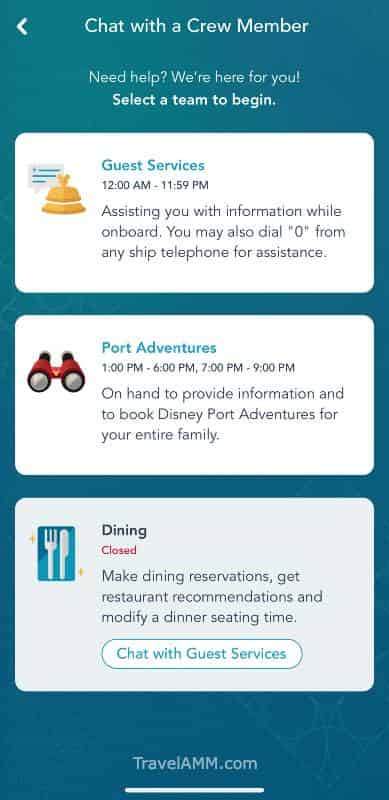 Now, I can't be all Debbie Downer about the app, gotta spread a LITTLE bit of sunshine on it…. What I DID like about it… well… I liked the reminder feature if you did "heart" something, it would send you a push notification 15 mins ahead of time so you had time to walk there if you wanted to go. Apparently you can see the weather on there, which I remember doing on our last cruise, but I never saw it this time, probably user error.
I also like that you can add additional tips to your food and beverage service via the app. So for example… we went to Palo for dinner. I was easily able to see the total for my meal, the gratuity that was already added in there, and then I was able to make it higher with a push of a button. Same thing for drink and food orders from the bars… You'll get a push notification when your tab is closed out and you can add additional gratuity on to your bill very easily. I did not partake in room service this sailing, but I guess that option is available on there as well for your room service delivery person.
Overall, I'm not thrilled with the push to only use the app for everything, but I'm probably in the minority there. Me, some grandparents who have flip phones, and my husband who has a phone so old it can barely qualify as a smartphone anymore, we don't like the change. For the majority of people, they'll really like all the technological "advances" the DCL app has made since they restarted sailing again. Just know, you need to pack a battery pack because if you take a lot of pictures or photos, you need to chat with friends or family who are sailing with you, AND you need to access all the information located on the app, you're going to drain your battery VERY quickly.
Are you ready to sail on your next Disney Cruise Line vacation? Please reach out, I'd love to help you plan and book your next magical getaway!
Did you realize all the different themed sailings offered by the Disney Cruise Line? There are Star Wars Day at Sea Cruises, Marvel Day at Sea Cruises, Very Merrytime Sailings, Halloween on the High Seas, in addition to cool itineraries out of Europe, Alaska, and the Gulf Coast! No matter what you are interested in, there's likely to be a Disney Cruise Line vacation perfect for you!