If you're in my Facebook group, you know I LOVE my packing cubes. I must admit, I was late to the game on this invention, but now that I've found them, it's a match made in heaven.  What are packing cubes you ask?  Only the greatest thing since sliced bread when you're traveling! Whether you are traveling on your own or with other family members, packing cubes are essential to keep you organized and save space in your luggage.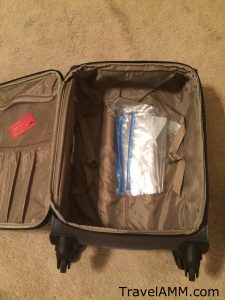 Before I bought packing cubes, we were organized when we first started out on our vacation, everything was neat and organized just how I had packed it. But then impatient kids would happen… each morning, the kids would sift through the suitcases looking for their clothes. Dirty clothes were added in, because, you know, kids…  By the end of the trip, everything was a wrinkled mess, and there was no distinguishing between clean clothes, older kids clothes, younger kids clothes, lets just say it was a hot mess and lead me to have to do tons more laundry when we returned because I couldn't tell which clothes were still clean and which ones were gross!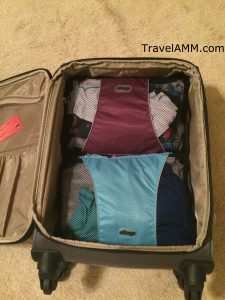 One day I was reading an article online about how to stay organized on vacation and it mentioned packing cubes. They weren't super expensive so I decided to give it a go and purchased one set.
BEST. PURCHASE. EVER!
I now had an easy way to keep clean and dirty clothes separate without having to use plastic grocery bags (which we never get so it was hard to find any in the house before we headed out of town). Not only did the packing cube save space in my suitcase because they compressed everything down, but I also began to bring an empty one with me to put dirty clothes in so I didn't have to try to remember what was clean, and what needed to be washed!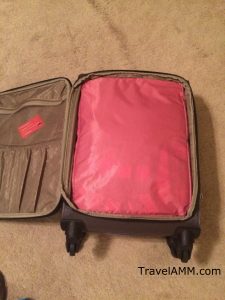 As soon as I got home from that first trip and realized how awesomely easy packing cubes made travel, I purchased a bajillion more in different colors so we could be a color coded family. We now each have our own color cubes so that I can tell each child, your stuff is in the "fill in the blank" colored cube, and then all dirty clothes can just get mixed in together to wash at home.
Another great feature of the packing cube is how easy it makes life when you're actually at your hotel (or on your cruise ship).  You can literally open up your suitcase, pull out your cubes, throw them in a dresser drawer and put away your suitcase until you check out to go to your next destination!  No more leaving your suitcase open on the floor and digging around for items, no more unzipping and zipping up your bag when you realized you forgot one more item you needed for the day. It's awesome. Plus everything stays contained in your packing cube (as long as you close it back up) so you're less likely to leave something behind when you head home.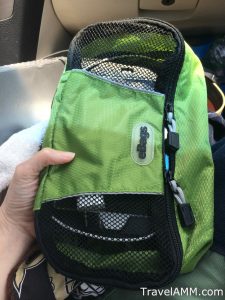 Not only do I use my packing cubes for clothing, but I also have various sizes that I use for other items. I have one small one for all my "medicines." So vitamins, daily pills, just in case stuff like tylenol, they all go in the medicine cube. That way I know how to find them quickly when I need them, rather than trying to figure out where I put them. I also have a separate cube that I use for my "electronics" that I travel with.  Computer charger, phone charger, kindle, if I need to bring the ipad, spare battery packs, they all go in the electronics cube so that I can easily find those items when needed.
If you've been on the fence about getting packing cubes, start out with a smaller set so you can see if it works for you. I lent some to a friend going on a two week African safari, she came back and immediately ordered full sets for both herself and her husband. She said it was so easy finding what she needed that she had put in her packing cubes and it was frustrating to find anything else!
Wondering who I am, and what I do?  Check out this page here!
Ready to start planning your next great family adventures? Contact me here so we can get cracking!