Space is always at a premium when you start packing for your family vacation, but when you go on a cruise, it seems like it's ten times harder to fit everything in because of the standard cabin size on a cruise ship. When you drive to a destination, you can always leave extra items in your car that you don't need to bring to your room, but when you're on a cruise ship, you have to bring it all with you, regardless of whether you need it right away. No one wants to over packer! Lugging around unused items while on vacation is the worst! Keep reading to find 5 items you might think you need, but should really leave at home.
1- Beach Towels
You're going on a cruise, surely you need to bring beach towels? What will you use when you're on Castaway Cay and that beach excursion you booked? Nope! No need to pack the beach towel, unless you have sentimental reasons for a specific towel, you can grab one on the pool deck for when you use the ships pools and slides. If you have a beach day planned, when you get off the ship, you will see an area that you can grab towels for use on your excursion or wherever you end up on your Port Day. Just make sure you return the towels when you get back to the ship. There will be a large bin to give them back before you head on to the ship again.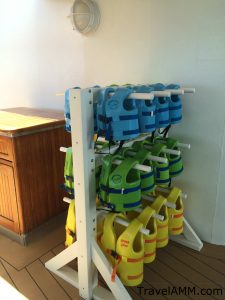 2- Floaties for Kids
Your child is NOT a strong swimmer, but is SO excited to get to swim in the Mickey Pool, how in the world are you going to find space in your suit case to pack their puddle jumper? First off, I would suggest you use packing cubes to maximize the amount of space you have in your bags, but secondly, DON'T PACK THE PUDDLE JUMPER! There is NO need for you to waste space in your luggage packing swim aids for your kids because the Disney Cruise Line has life vests available for your use both on the ship, and on Castaway Cay. They are first come, first served, but are offered in a variety of sizes so you should be able to find something that suits your needs. Note, you also CANNOT bring pool noodles, floats, inflatable pools, wave boards or surf boards either.
3- Steamer or Iron
Do you HATE wearing wrinkled clothes? Does the thought of not having your iron or steamer with you send you into a panicked state because THE WRINKLES!  I can't handle THE WRINKLES!  Well, unfortunately, you can NOT bring your iron or steamer with you, BUT each of the Disney Cruise Line ships has a laundry area where you can not only do laundry if you get a stain on your clothes, but there is also an iron in the laundry room you can use to get rid of the wrinkles. And if all else fails, you can always pack a spray bottle of wrinkle releaser with you when you sail.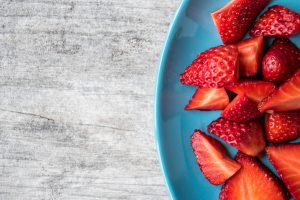 4- Homemade Food
Have a picky eater in the family and want to bring all your homemade yumminess on board with you so you know they will be able to eat each day? Well, unfortunately, the only food you can take on and off the ship is factory sealed items. No homemade, precooked or perishable foods, and no open containers either. Basically, all you can bring are nonperishable snack foods in original, sealed packaging. Once it's opened up, you'll have to consume it all on the ship (or in the terminal if you raided your snacks while you were waiting to board the ship), or else leave what you didn't eat behind when you get back off the ship. So if you're really worried about picky eaters, purchase smaller sized containers of nonperishable foods, and only open what you plan to consume during the trip so you don't have to throw away a bunch of uneaten foods when you return home.
5- Liquor and Spirits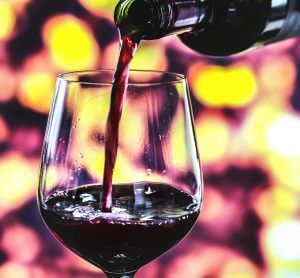 While in years past, you were able to bring liquor and spirits onboard your Disney Cruise Line ship, that is no longer the policy. Disney Cruise Line guests 21 and up are now (as of the time of this blog post that is!) allowed to bring a maximum of 2 unopened bottles of wine or champagne (no larger than 750 ml), or 6 beers (no larger than 12 oz) on board at the beginning of the cruise, and at each port of call.  These items must be brought onboard in your carry on luggage, any alcohol packed in checked luggage will be removed and stored until the end of the cruise.
But what if you buy some alcohol at one of your port stops?  What will happen with those items? No worries! When you arrive back to the ship after your day in Port, Disney will take your unopened bottles from you and store them until the end of the cruise. You MUST pick it up at the end of the cruise, or it will be destroyed.
Hopefully these tips will keep you from committing any packing faux pas! Check out these Embarkation Day Do's and Don'ts for Port Canaveral to make getting on the ship less stressful as well.
Ready to start planning your next grand family vacation? Contact me today for help!