Well, the day has finally arrived! It's your first Disney Cruise Line vacation, and you're sailing out of Port Canaveral! Just a little while longer and you'll walk through that Mickey Mouse Door and you'll be greeted by name by the crew of your Disney ship as you board. The kids are chomping at the bit, your spouse is ready to get the party started, here a few fun tips to get your vacation started on a positive note.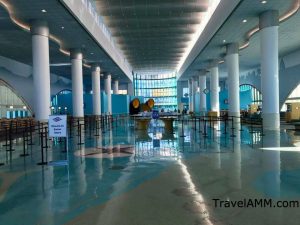 Don't arrive too early!
You are assigned a Port Arrival Time for a reason.  That's the Disney Cruise Line way of doing crowd control.  Your boarding number to get on the ship will be assigned based on the port arrival time you were given when you completed your online check in!  Arriving early will not get you on the ship first, it will just have you sitting at the port for a longer amount of time.  Don't want to stand in long lines?  Try arriving right at your port arrival time, or maybe a little after your assigned time to be able to walk right on the ship. You can also select one of the later port arrival times for lower crowds too.
Pressed penny fan?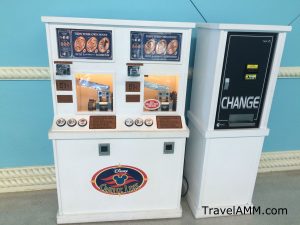 Are you a pressed penny collector?  Do you need, I mean want, some Disney Cruise Line pressed pennies to add to your collection? Well, the ONLY machines dedicated to Disney Cruise Line pennies are located within the Port Canaveral cruise terminal. There are none on Castaway Cay, and none on the ship, so if you want your DCL pressed penny, do it before you get on the ship!  You won't be able to get back there to do it when you get off the ship after you return, because that area is reserved for guests who are sailing, not returning. The actual pressed penny machine is located just past the long check in desks on your left if you're facing the ship. Don't worry, if you don't have exact change, there is a change machine located next to the machine.
Ugh, the line to meet Mickey is so long! I just want to get on the ship!
You're waiting for your boarding group to be called in, and who walks out, but your favorite Disney character! You HAVE to get a picture with them right then, right? WRONG! The characters are all over the ship, and you can find out when they'll be where by reading your daily Navigator, or checking the Disney Cruise Line app! You'll see them listed multiple times each day, and sometimes they even appear in different outfits. It's perfect for someone who loves to get a picture with their favorite character in different looks. It's also perfect for a person who doesn't care what the character is wearing, because they have tons of chances to meet that character through their entire trip.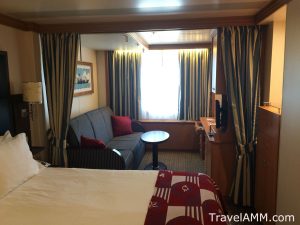 Don't expect your stateroom to be ready as soon as you get onboard!
While the Disney Cruise Line does it's best to get your stateroom ready for you as quickly as possible, your stateroom will not be ready for you until at least 1:30 pm. So when deciding which items to carry on the ship, make sure you consider the fact that you will be lugging those items around the crowded terminal before you board the ship, and you will also have them until your stateroom is ready once you board the ship.
Download the Disney Cruise Line app!
One of the easiest ways to know exactly what is going on during your sailing is to download the Disney Cruise Line App. Make sure every member of your traveling party with a smartphone or tablet also downloads it so that you will be able to chat with each other over the ships wifi for free! Put your phone in airplane mode so you don't get any roaming charges, but keep it connected to the ship wifi for access to show times, activities, restaurant menus and hours, plus chat features to keep you in touch with friends and family!  Be sure to download it before you get on the ship as it's hard to get a cell signal on the ship unless you're standing outside, and then it still takes awhile for the download to complete.
Considering a Disney Cruise Line Vacation for your next adventure on the high seas?  Contact me for more information!
Need a place to stay the night before you sail?  Check out the Country Inn & Suites, it's really handy!
Not sure what to expect for your dinner experience each night?  Have no fear!  A full explanation of how the Disney Cruise Line runs dinner is right here.
Wondering what is included on your Disney Cruise?  Read up!