It's so exciting, you've booked your Disney Cruise Line vacation! You know when your Port Adventure window will open up, but first, you need to plan what sort of transportation will actually GET you to the port on time. If it's a nearby port, and you plan to drive, there will be plenty of options for nearby parking, and an overnight hotel stay.
Sailing out of Port Canaveral? Our family favorite pre-cruise hotel is the Country Inn and Suites! The breakfast is great, and you can either do a park and ride option, or drive yourself to the Port! It's awesome, and a perfect fit for our family needs.
You can always contact the Disney Cruise Line and find out what local hotels they contract with and book your hotel through the cruise line. If you want to do one stop shopping you can book it all through Disney, or if you can get the pricing from the cruise line and compare it to the pricing you find yourself so you can get points towards your hotel loyalty status too. Sometimes the rate through DCL is better, sometimes the rate on your own is better, so you should always call and get that pricing.
Flying to your departure port?
For those of you that have to fly to the port you are sailing out of, (meaning the majority of people out there!) did you realize that you can you book your precruise hotel through the Disney Cruise Line, but you can also book your flights AND get Disney Cruise Line transportation to and from the port so you don't need to worry about renting a car or booking a shuttle?
Booking flights directly from the Disney Cruise Line will save you the hassle of endless searching for the best airfare combination to try to get the most direct route to the port. When you book your flights with DCL, you have two fare options to choose from: either a flexible fare, which allows you to make payments on your flights, they just need to be paid off before your final payment date, or restricted fare, which must be paid in full at the time of booking and is nonrefundable.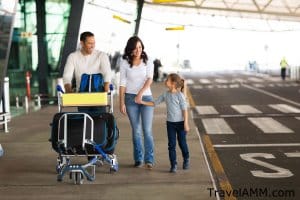 With both options of airfare, you can choose the flight schedule that works best for your traveling party. You are the one that tells the cruise line when you want to go, which airline works best for you, what time to fly, and even what home airport you want to fly into and out of! DCL will monitor your flights both before the trip, and on the day of your flight to make sure things stay on track and you make it to your cruise on time. If an unexpected delay occurs, DCL will help you meet the ship in the first available port of call if the cruise leaves you behind because of airline related flight delays or cancellations happening on the day of travel. You also don't have to worry about whether your flight will arrive too late for you to get to the ship, or depart too early for you to make the flight because the Disney Cruise Line makes sure your flight options fit within the recommended guidelines for your specific ship and port!
Meh, I have a billion points, I'm booking my own flights, how do I get from the airport to the port?
First step, before you use up those points and purchase those flights, is to check the Disney Cruise Line website to get the most up to date guidelines for guests arranging their own air travel. Simply scroll to the area covering the port you will be sailing out of, and find the specific port you need. If it's a European port, you might need to look for the exact sailing date to get the correct information, but for most ports, you'll simply find your city, and read the details about when to arrive and depart.
It's always advisable not to fly in the day of your sailing, even with travel insurance that's still a risky thing to do in case of bad weather or equipment delays. Don't forget you can always book a hotel through the Disney Cruise Line, or on your own, so you don't have to stress about same day travel. Whether you drive or fly to the port, arriving at least one day early is always the wisest thing to do.
However you end up arriving on the same day as your cruise, don't forget you can schedule transportation to and from the airport and the port! For an additional charge, the Disney Cruise Line will provide you with transportation to and from the airport (assuming you purchase roundtrip service).
Not interested in going both directions? That's ok, you can book one way transportation.
One really awesome thing about taking the Disney Cruise Line bus from the airport to your ship? You don't have to worry about getting your luggage on to the ship, you will receive luggage tags from the Disney Cruise Line ahead of time, and once you drop those bags off with DCL, you don't see them again until they are delivered to your stateroom!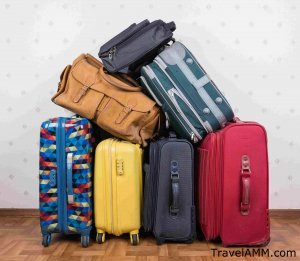 Are you staying in a DCL arranged hotel or Disney owned property the night before the cruise and taking DCL transportation to the port? You can put your luggage outside your hotel room and your bags will magically appear outside your stateroom door once you are onboard. It's pretty awesome!
So while booking Disney Cruise Line transfers or flights might seem like something you don't want to do because you can possibly nickel and dime things to get the trip less expensive, booking either of these will actually end up saving you a ton of time and energy because of all the things the Disney Cruise Line will take care of for you.
Deliver your luggage from the bus to your stateroom without any effort on your part? Check! Available with DCL transfers.
Allow you to make payments on your flights, but still cancel within a specific time frame without any financial penalty? Check! Available when you book your flights through the air department at the Disney Cruise Line. And it means you can book Disney flights but still price check things to be certain you are getting the most bang for your buck.
Be 100% confident that your flight won't arrive too late, or depart too early and make you miss out on things? Check, check! That's an essential feature of a DCL air booking! Plus if your flight times are modified after you book, but before you travel, they'll notify you and work with you to make sure the new flights are just what you want, and will get you where you need to go, when you need to get there.
Let me know if you'd like any assistance booking your next Disney Cruise Line vacation! I'd love to help you find the best cruise for your family dynamic.  Contact me today for more information.
Concerned about the cost of a Disney Cruise Line vacation? Read up on some great money saving tips to be sure you get the most bang for your buck when you book your trip!